WHY PASTORS LEAVE THE MINISTRY by
Fuller Institute, George Barna and Pastoral Care Inc.

* 1,500 clergy leaving pastoral ministry each month.
- The Barna Research Group

*61% of congregations have forced a pastor to leave. - Christianity Today (2019)

*83% of clergy spouses want their spouse to leave pastoral ministry. - Hartford Institute for Religious Research

*90% of clergy in all denominations will not stay in ministry long enough to reach the age of retirement. - U.S. Bureau of Labor and Statistics

*90% of the pastors report working between 55 to 75 hours per week.

*80% believe pastoral ministry has negatively affected their families. Many pastor's children do not attend church now because of what the church has done to their parents.

* 75% report significant stress-related crisis at least once in their ministry.

* 90% feel they are inadequately trained to cope with the ministry demands

* 50% feel unable to meet the demands of the job.

* 70% say they have a lower self-image now than when they first started

* 70% do not have someone they consider a close friend.

* 40% report serious conflict with a parishioner at least once a month.
* 50% have considered leaving the ministry in the last month.
* 50% of the ministers starting out will not last 5 years.
* 94% of clergy families feel the pressures of the pastor's ministry.
* 66% of church members expect a minister and family to live at a higher moral standard than themselves.
* Over 4,000 churches closed in America last year.
* Over 1,700 pastors left the ministry every month last year.
* Over 1,300 pastors were terminated by the local church each month , many without cause. #1 reason pastors leave the ministry
- Church people are not willing to go the same direction and goal of the pastor. Pastor's believe God wants them to go in one direction but the people are not willing to follow or change.
Statistics provided by: The Fuller Institute, George Barna, and Pastoral Care Inc.
7 Disappointing Reasons People Leave the Church
By: Ron Edmondston
Burn out - These people came out of the gate too strong in the church. They showed up, got excited, and signed up for everything. They got so busy doing church they failed to enjoy being the church.
Injury - People inside the church can be cruel. I hate when that happens, but it's true. These people experienced some of those people, and they couldn't move past it.
Distractions - These people got distracted by seemly good things. They were playing travel ball, loving the fast life, traveling every weekend. Over time, their lifestyle of attending becomes the habit of not attending.
Life change – These people had a lifestyle change, such as divorce or re-marriage—or they move to a new community—and never re-connect with a church.
Mistakes - These people messed up! They made a mistake that may be public—or at least they feel that it will be known—and the place that should dispense grace appears either refuses it or they feel that it would. Many times when a person feels that way it is more perception than reality, but the way a person feels about themselves may determine whether they remain committed to church.
Power struggle – These people had an agenda. They were pursuing an issue—or a position—and when their demands weren't met and they couldn't overpower the system, they left.
Lack of connection – These people never connected with others on a deeper level. As a result, they never felt really a "part" of the church. Pastors, have experienced this while walking with people in ministry.

Obviously, we need to do all we can to help people become disciples. Knowing why they leave may be helpful. The more we understand, the more we can help people as they experience these difficulties. If you feel the need for the church in your life—or if you understand the Biblical mandate to be a part of a Body of believers—then guard your heart for these.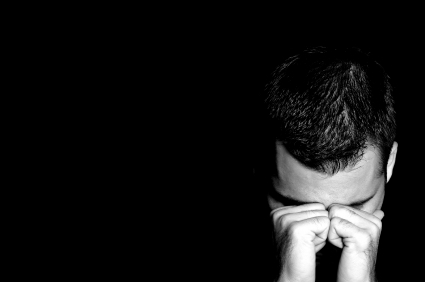 © Copyright The Old Lamplighter's